Private mountain Washikurayama 【A day and a half・Limited to one group】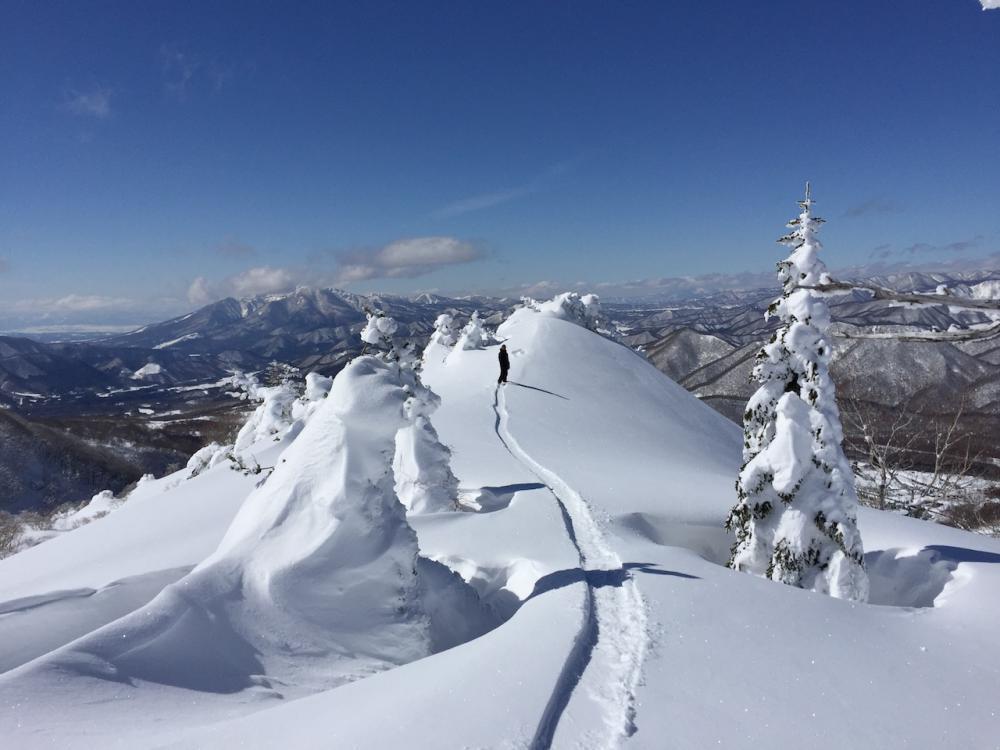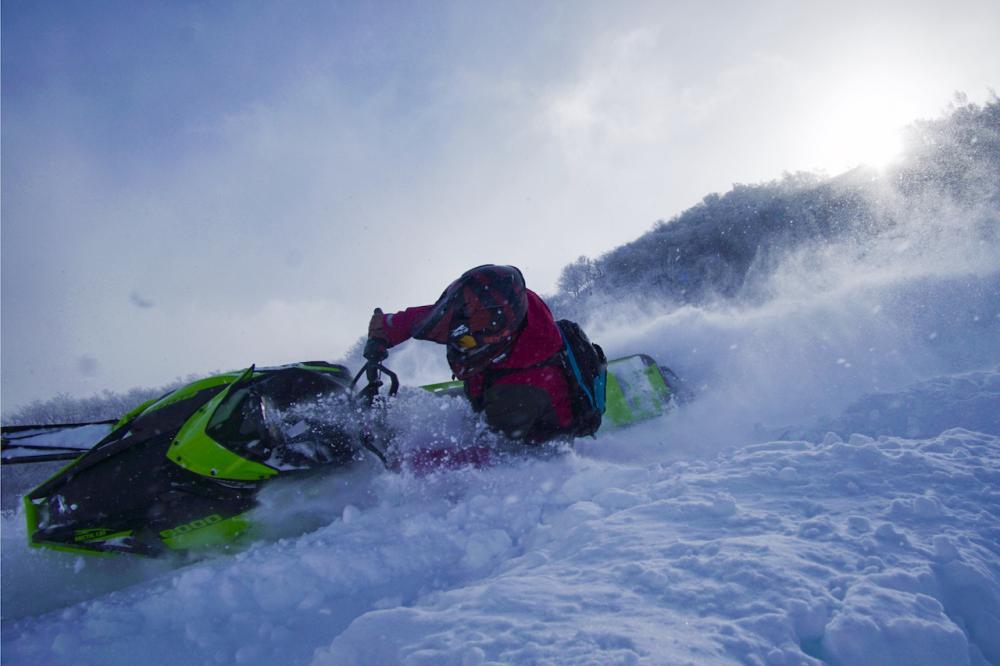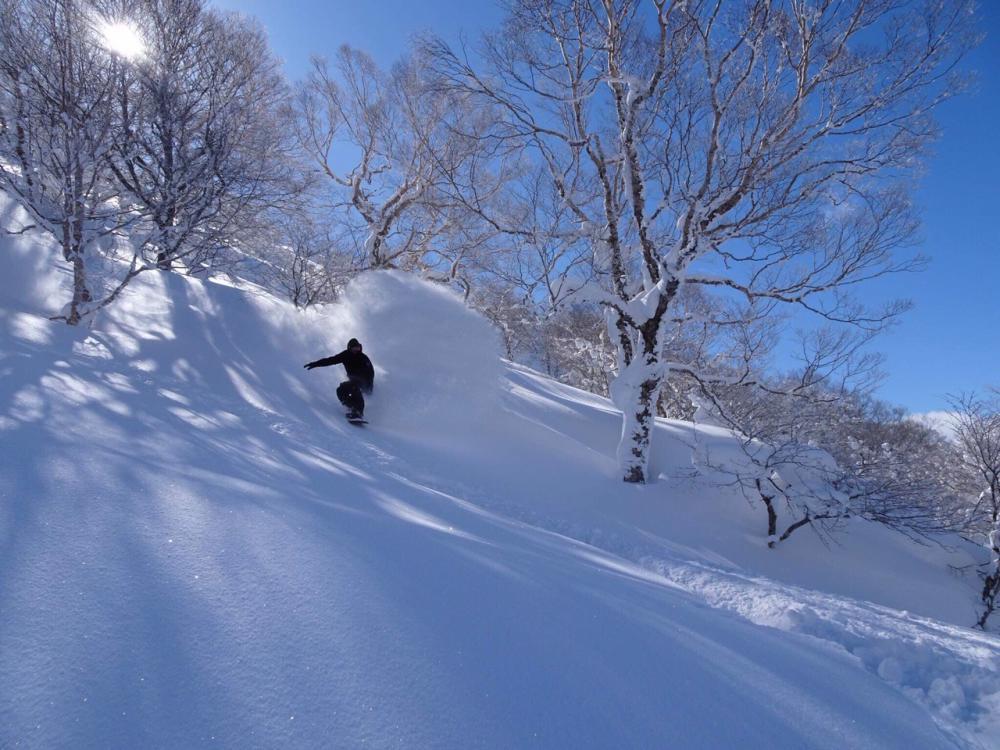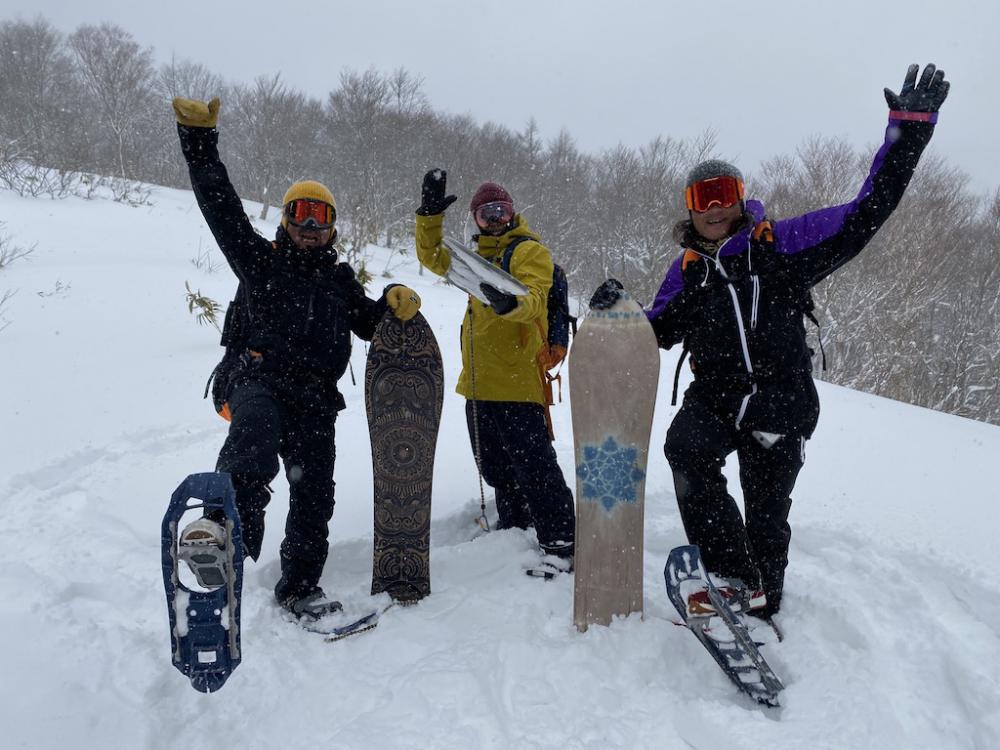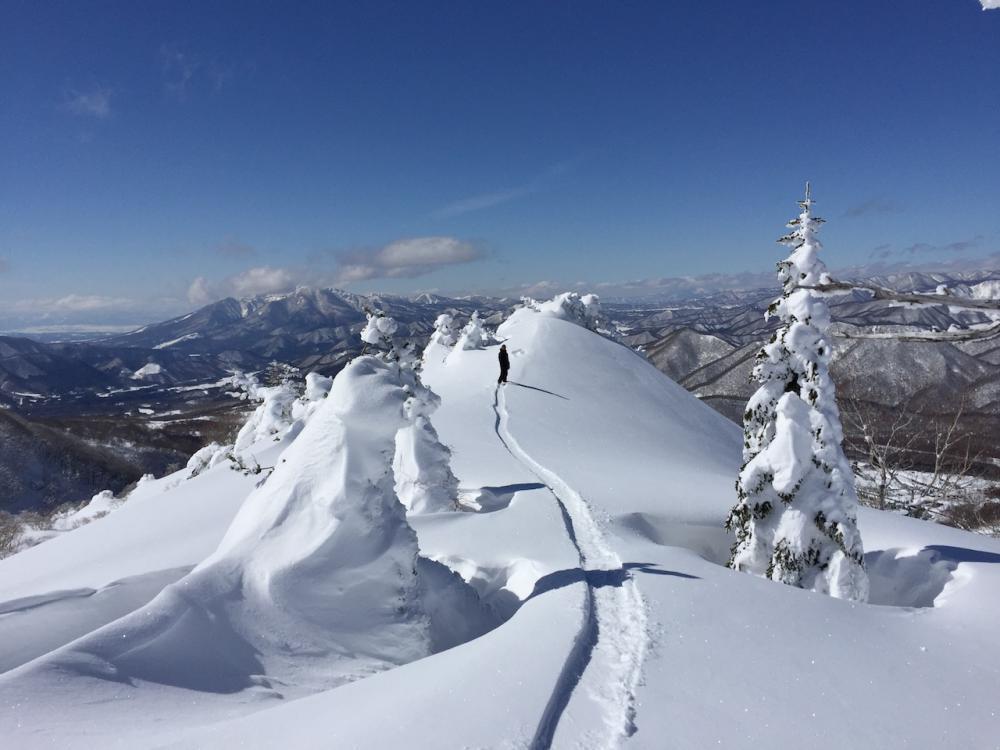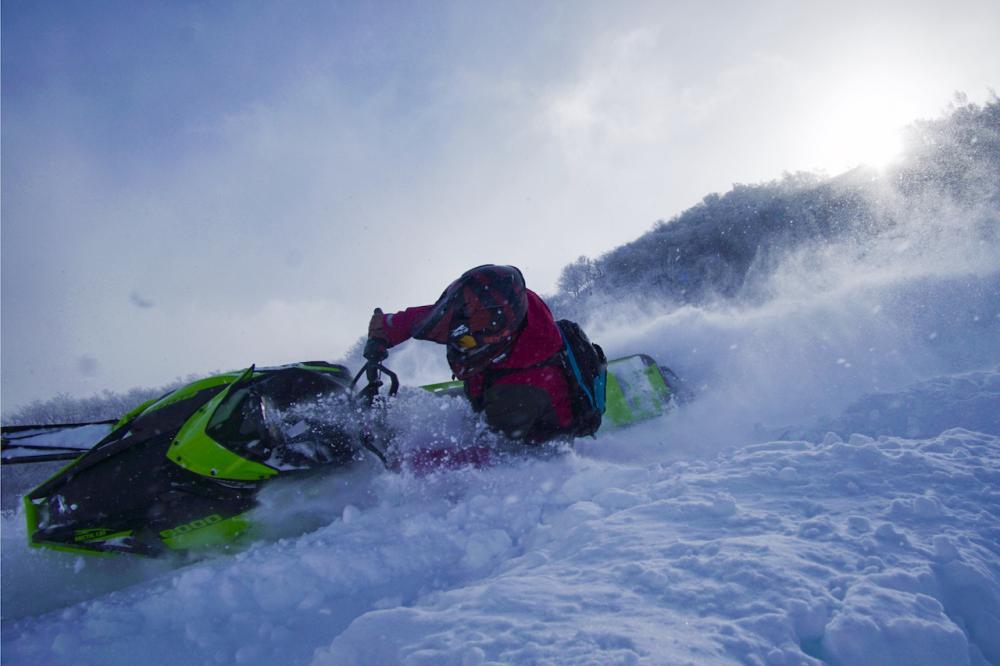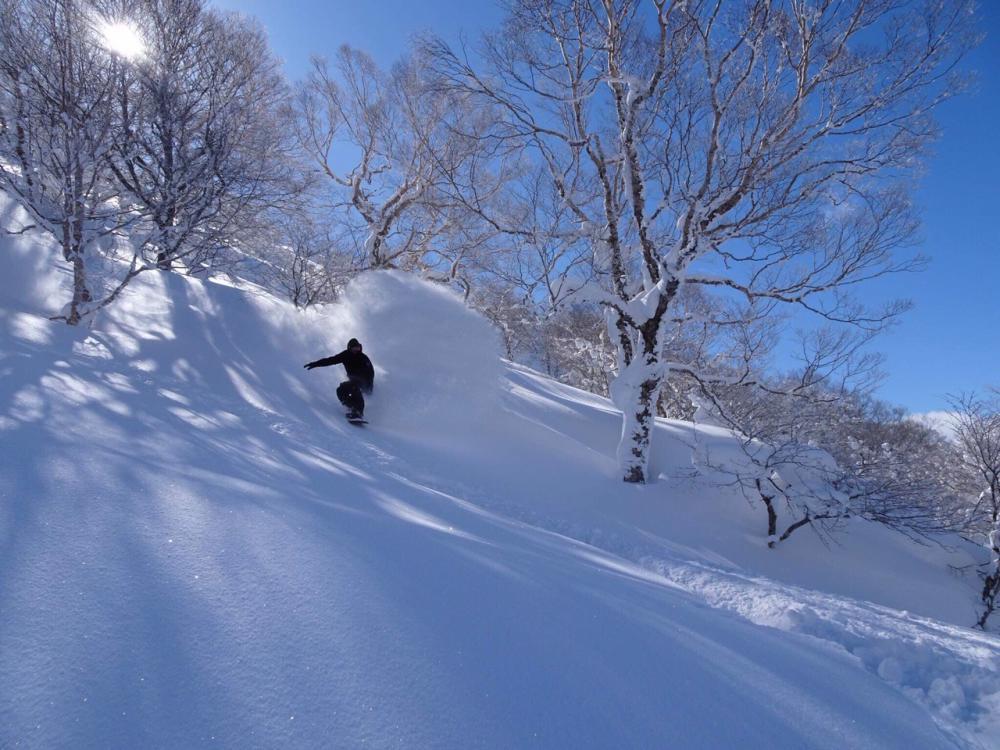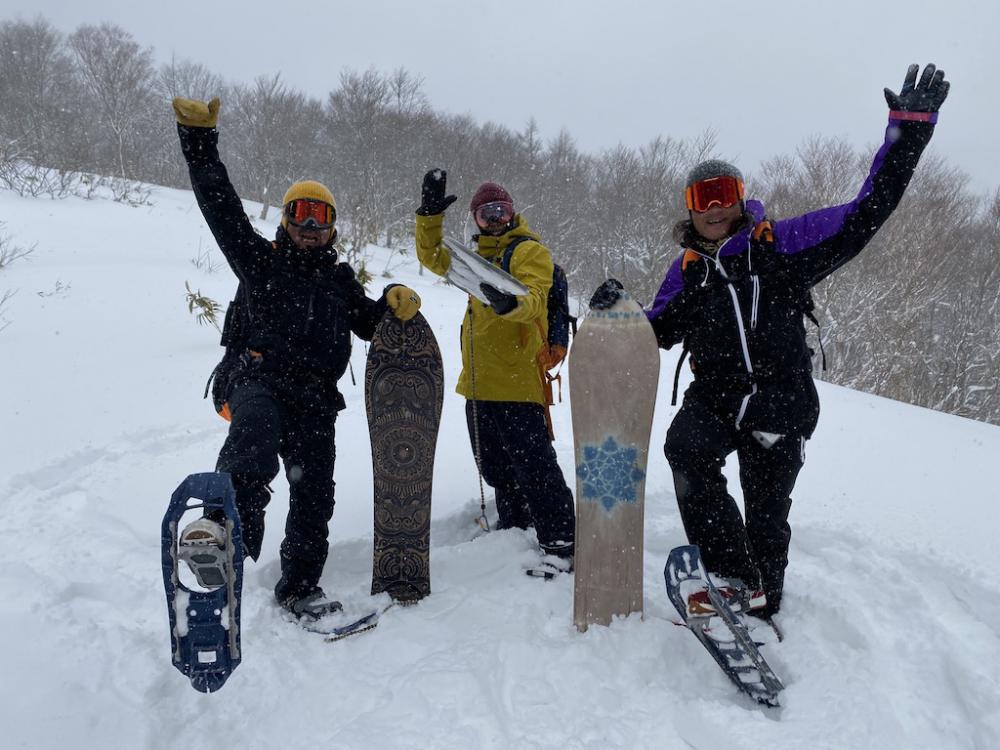 <An exclusive winter mountain activity tour>
A custom tailored plan of your desired snow mountain activities including hot springs lodging for 2 days with breakfast & dinner. 3 guests & above.
An exclusive private winter experience in the Adatara mountain range in Washikura.
Like being in a private ski slope without any lifts surrounded by nature all to yourselves.
We customize an exclusive winter activity package according to your desires.
You decide how & what you would like to do with your winter mountain experience.
For instance!
If you'd like to enjoy activities in the winter mountains: A package with snow trekking, yuki ita, super exciting extreme sledding & snowmobiling experience.
Or for those who want to enjoy snowboarding the backcountry or side country: We can design a package where a local experienced guide will take you to amazing exclusive secret spots where you can shred all day.
We have many other plans & contents available for you to enjoy.
You can choose between Tsuchiyu or Dake hot springs.
Tsuchiyu hot springs area→https://www.tcy.jp/
Dake hot springs area→https://www.dakeonsen.or.jp/
Price of This Tour
Adults(middle-school strudents or above)

60,000 yen
¥60000 per person
※The plans start at ¥60000 per person. Please be advised the fees will vary depending on the plan contents & the lodging accommodation you choose.
※The fees are the same for children as this is a special custom package.
Schedule
We can customize the schedule according to your desires.

9:30

Meet up in front of「Washikura hot springs」

10:00

Washikura mountain winter field activity experience

12:00 lunch

「CHANNEL SQAURE production special lunch」

13:00

snowmobile experience/Washikura snow field activity

15:00

Washikura hot springs lodging check in

16:00

hot springs time

<day 2>

10:00

check out

10:15

Washikura mountain winter field activity experience

12:00

snowmobile experience finish

13:00

finish
The planned route & times may change depending on the weather.
We opened a CHANNEL SQUARE pop up shop inside the Washikura hot springs facility.
You don't need to bring anything! We have a professional line up of rental outerwear from kids to adults.
List of Advance Preparations
Snow jacket Rental Fee 0 yen

Snow pants Rental Fee 0 yen

Snow boots (regular boots not advised) Rental Fee 0 yen

Snow gloves(for snow play)

Beanie

Goggles

Neck warmers

Winter socks

Apres clothing

Drinks

Heat packs

Health insurance copy

Overnight stay items

Other items depending on your activities(snowboarding etc)
※ Warm clothing is suggested as we will be out in the cold weather.
※ You may bring your own outerwear but the fees will not change.
※ Please bring your own goggles as we currently do not rent them out due to corona restrictions.
Included in price
・Snow mountain activity experience fee
・Guide fee
・Snow outerwear rental
・Snow boots rental
・Food & beverage fee for the first day
・Lodging fee
・Accident insurance
・Tax
Washikura hot springs personal room guide
The tour rest area is located in the front lobby.
Each room is ¥3000(separate charge) are available as well.
Please relax & enjoy.
*payment is due the day of.
*Each room may differ slightly.
Access
Washikura Hot Spring

Address

1 Aza-Washikurayama, Tsuchiyuonsenmachi, Fukushima-shi, Fukushima Pref.

By car

40 min via National route 115 from Tohoku Expressway Fukushima-Nishi IC

By public transport

Get off at Tohoku Shinkansen Fukushima Station. Regular tourist bus has been in suspended service.

Parking lot

Available 20 parking lots
Contact (Activity Provider of this plan)
PLAY THE EARTH Fukushima direct number
Local staff number 090-4639-1212(Taira)
[Phone number]
TEL:024-572-5612
PLAY THE EARTH Fukushima direct number
Local staff number 090-4639-1212(Taira)
[LINE account]
Please add us & send a text message about your application.
[Reservation site]
Please press the [reservation] button & follow the instructions.
⚠︎If you have multiple guests please make a reservation for each individual.
We may not be able to answer the phone as we may be driving. If we miss your call we will call you back as soon as possible.
Please refrain from calls until the day of your program.
Q&A of this plan
Will you cancel when it rains or snows?

For the most part we will still go through even when it rains or snows.

Since it is in a natural setting we may have to change or cancel the event depending on the situation. Please be advised. If we have to cancel due to extreme weather we will contact you by 8pm the night before.
What about insurance?



You will be covered by liability & accident insurance. Insurance payout in case of death is ¥1,000,000, residual disability, daily hospitalization is ¥1,500, daily visits are ¥1,000. If necessary please add your own insurance. Here is a simple 1 day insurance you can add through your smart phone. https://fgi-ins.com/1dayleisure.html


What kind of clothing should I wear?



Cotton is good for absorbing sweat but doesn't dry well & can make you cold so we advise against it. A set of polyester first layers that retains warmth would be ideal as it absorbs sweat, dries quick & is stretchable. We also suggest wearing fleece between your outerwear & first layer.


Can we join the day of?



we usually only accept reservations. We ask that you apply at least 5 days in advance. Depending on the situation we may accept the day before. Please contact us first.


How do we pay?



We require payment by 【bank deposit】 or 【paypay】 prior to the day of. Upon registering we will contact you with payment information.


Matters Require Attention
・We require 3 persons or more for this event. Maximum occupancy is 10 guests. Please contact us if you have a larger group.
・Depending on the snow condition we may have to postpone.
・Please be advised we will not be held liable for transportation expenses if & when we have to postpone the event.
・If you are running late please contact & inform us.
・The facility & organizers decline any responsibility with any issues regarding stolen goods or troubles.
・Guests will be responsible for fees replacing any damage to rental equipment or facilities.
・Please follow all instructions of the staff. You will be liable for all injuries & accidents resulting from negligence of employees. The facility & organizer will not be held liable.
・In case of emergencies or disasters please remain calm & follow the instructions of the staff.
・Photos & videos of the venue may be used for our social media & pamphlets at our discretion.
・Please refrain from participating while being intoxicated.
・Please inform our staff immediately if you feel sick.
Cancel Policy
・Cancelation fee : 3 days in advance = no fees, 2 days in advance = 30% charge, the day prior = 50%, the day of = 100% charge.
*There will be no charges when the venue is canceled due to severe weather or any other disasters.
We will refund you right away upon any issues of canceling the event due to our inconvenience.