Fukushima's snow mountain white field experience (about 2 hours)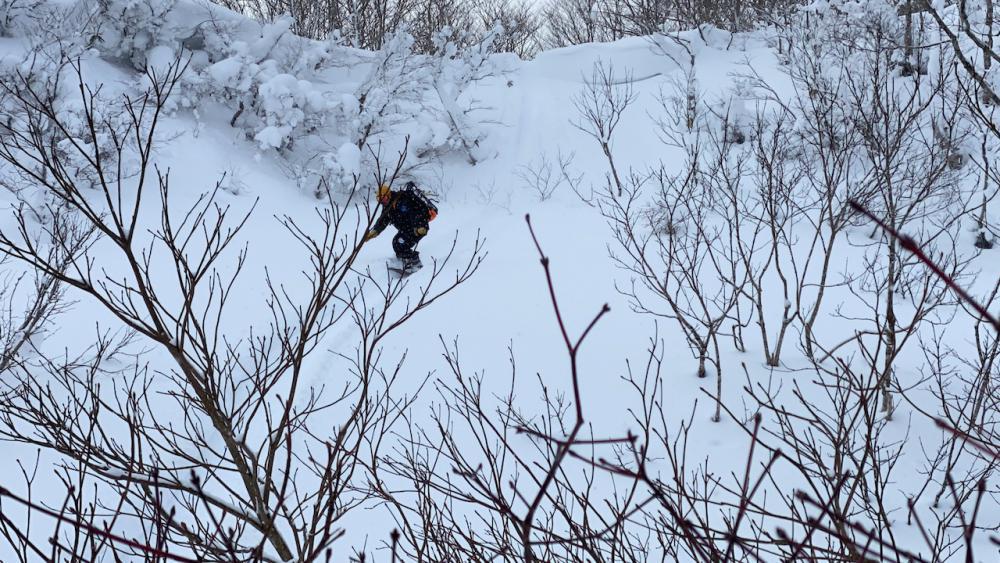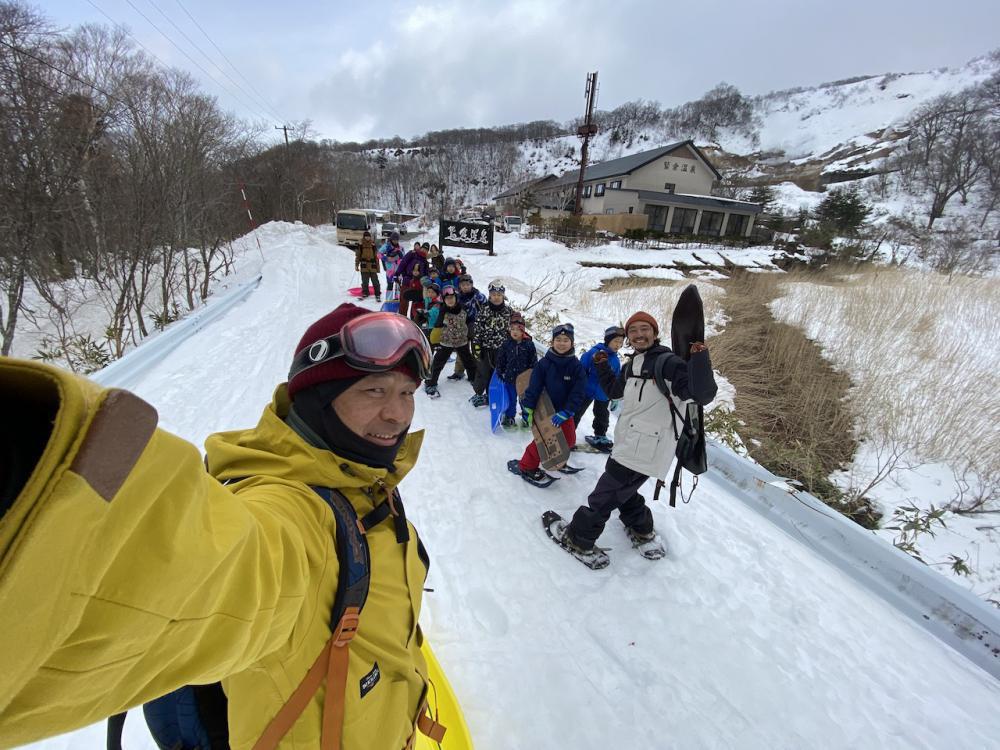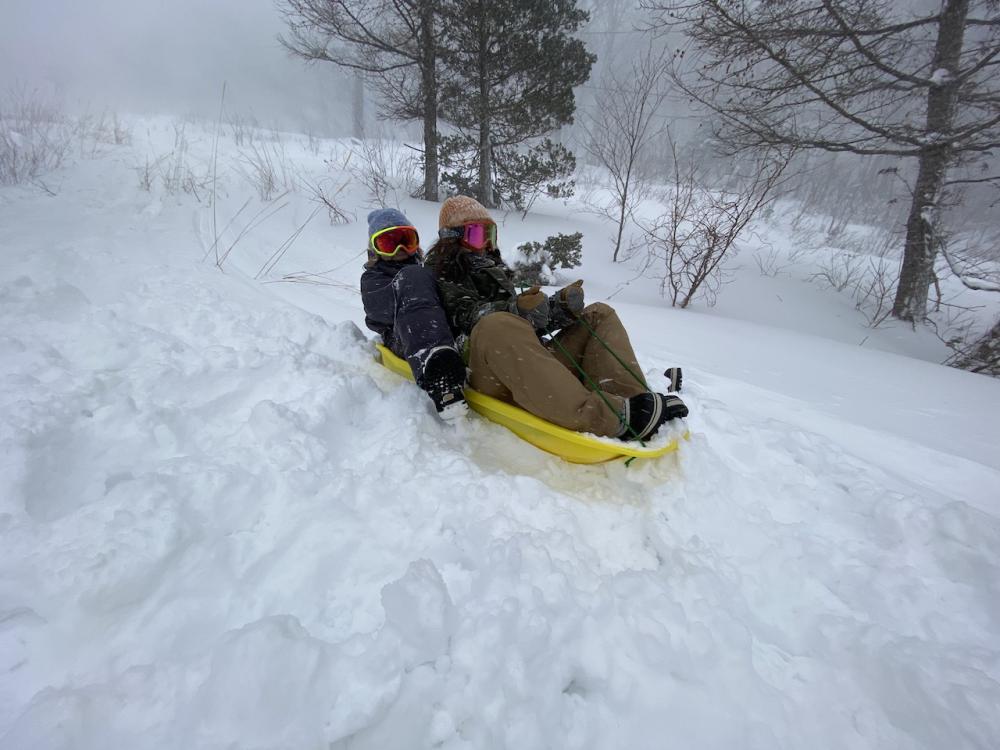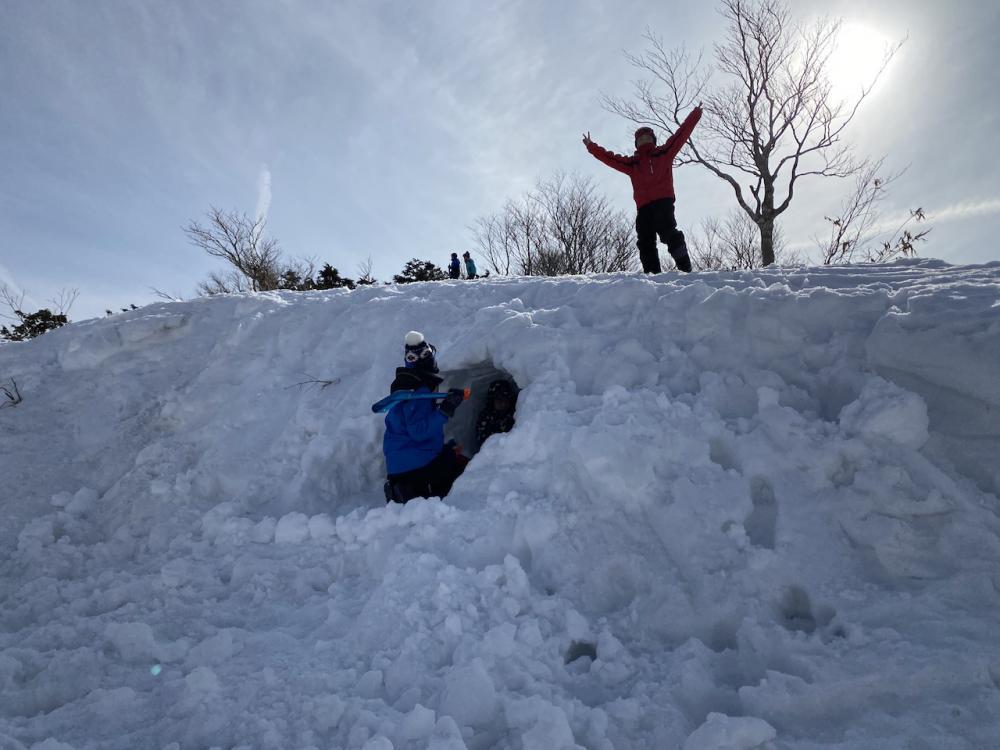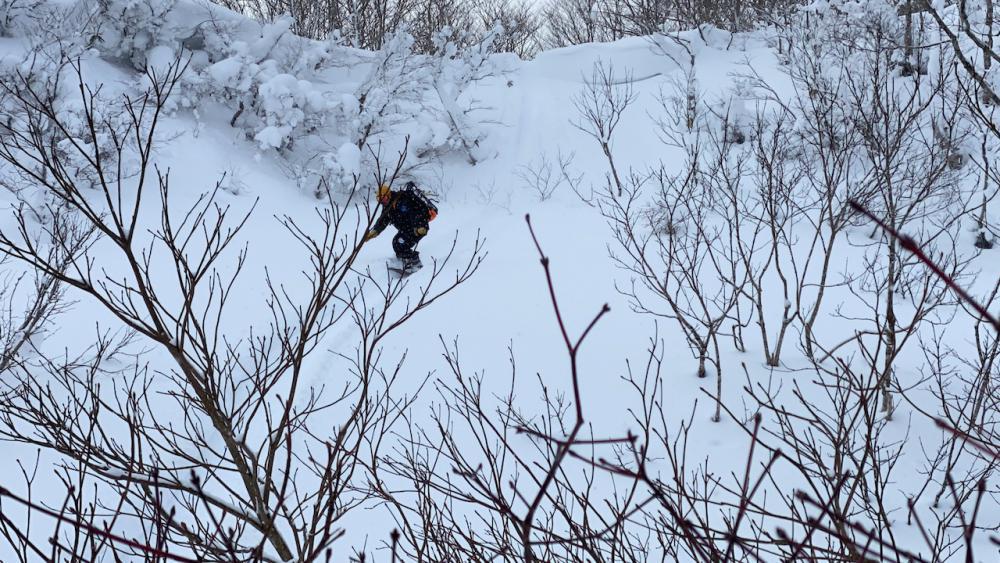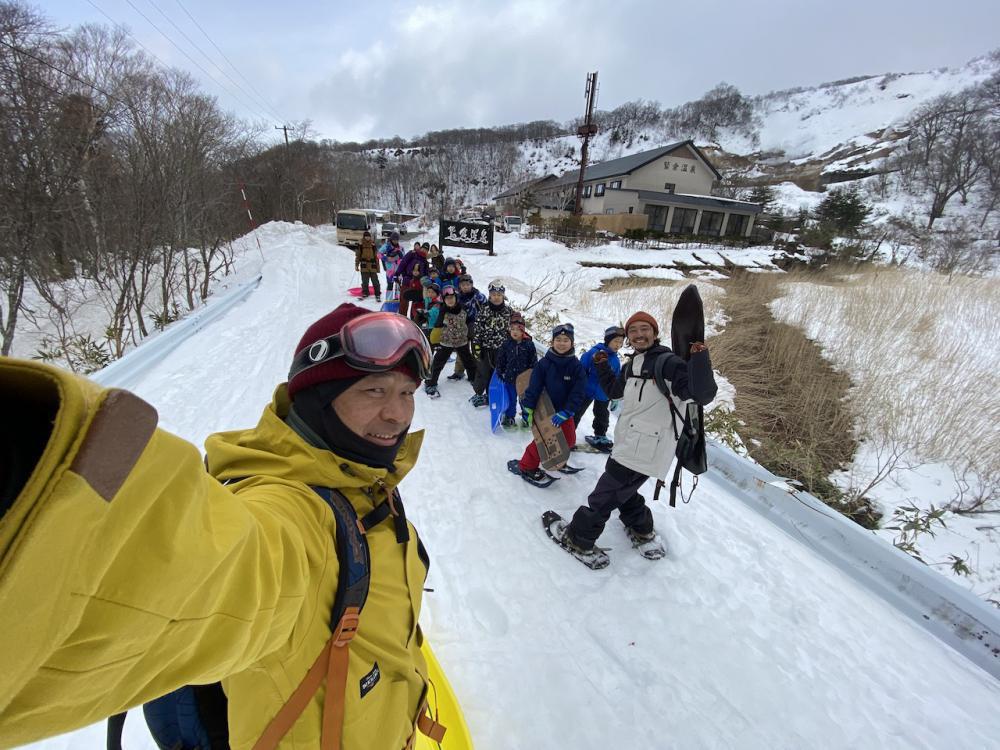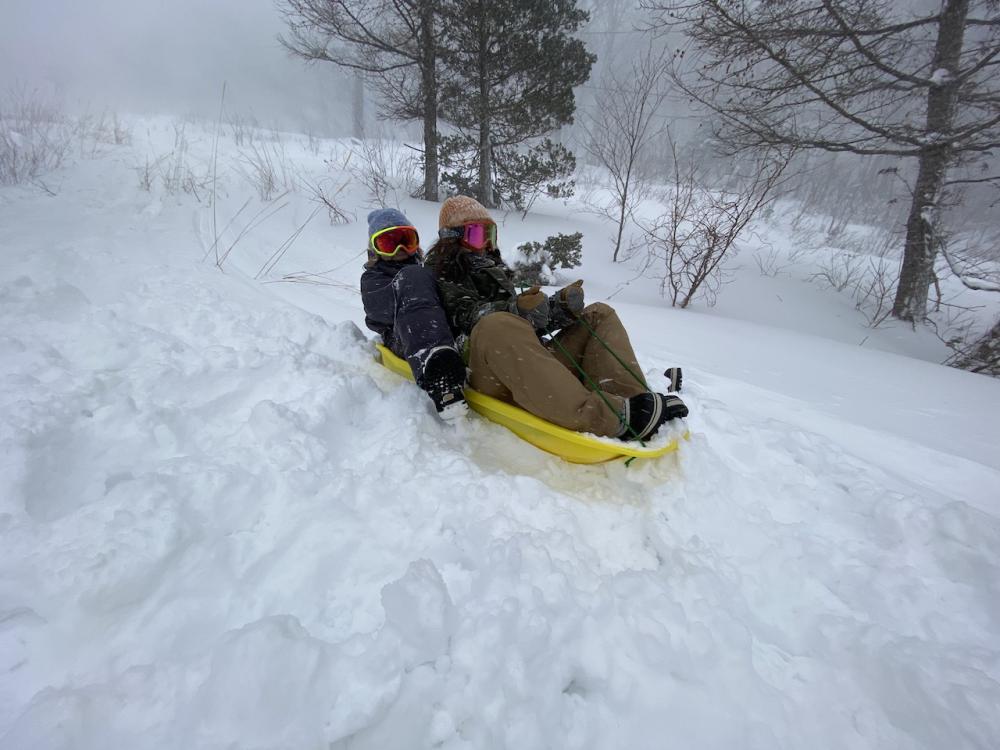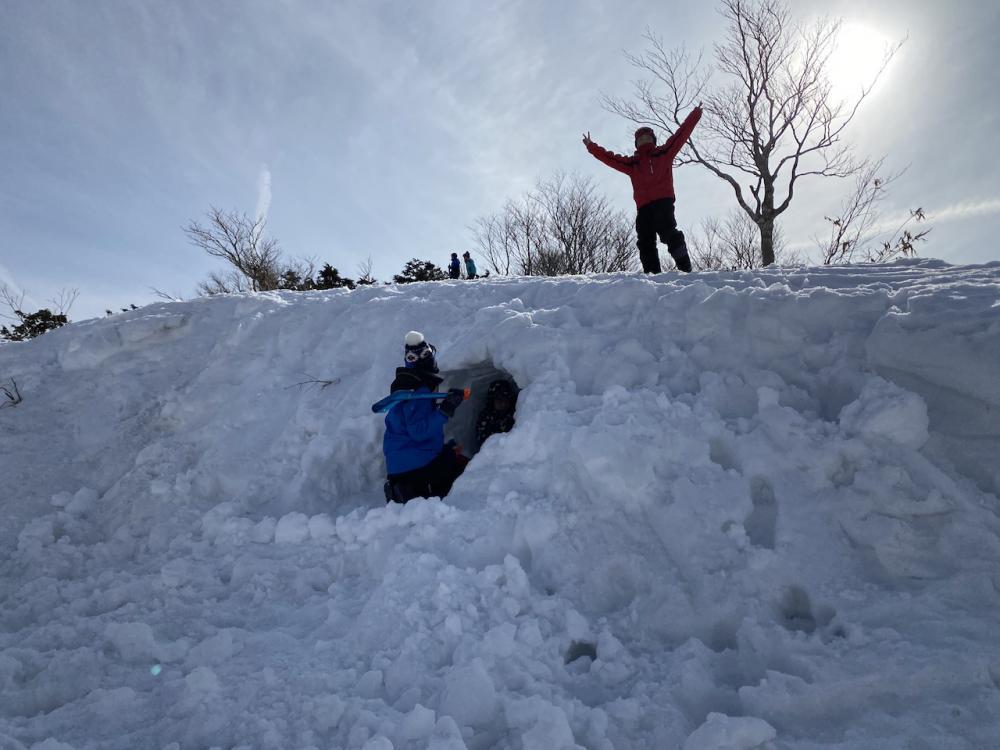 Let's have fun at Washikura mountain with an elevation of 1230m! A snow mountain experience than anyone can enjoy
A half day experience at the white fields.
Experience snow trekking, Yukiita & extreme sledding at Fukushima's Adatara mountain range in Washikura field. Play guide included!
Price of This Tour
Adults(middle-school strudents or above)

8,000 yen

Child(up to elementary-school students)

6,000 yen
4th~6th grade children ¥6000
1st~3rd grade children ¥4000
Pre schoolers ¥2000 Guardian is required to accompany the child.
We accept cash, credit, paypay & QR code payments the day of at the Washikura hot springs facility. ⚠︎Groups of 5 or more guests must pay by the day prior by bank deposit, paypay or QR code. Upon registering we will contact you with payment information.

Schedule
9:30

Meet up in front of Washikura hot springs facility.

10:00

Start Washikura mountain snow field activity experience.

12:00

Finish experience
We opened a CHANNEL SQUARE pop up shop inside the Washikura hot springs facility.
You don't need to bring anything! We have a professional line up of rental outerwear from kids to adults.
List of Advance Preparations
Warm clothing is suggested as we will be out in the cold weather.
Included in price
・Snow shoe
・Snow shoe ski
・Extreme sled
・YukiIta (snow surfing)
・Outerwear set
・Experience fee
・Guide fee
・Accident insurance
・Tax
Washikura hot springs personal room guide
The tour rest area is located in the front lobby.
Each room is ¥3000(separate charge) are available as well.
Please relax & enjoy.
*payment is due the day of.
*Each room may differ slightly.
Contact (Activity Provider of this plan)
CHANNEL JOURNEY
Application →【call, LINE account or reservation site】
Inquiries → 【call or LINE account】
TEL:024-572-5612
PLAY THE EARTH Fukushima direct number
Local staff number 090-4639-1212(Taira)
[LINE account]
Please add us & send a text message about your application.
[Reservation site]
Please press the [reservation] button & follow the instructions.
⚠︎If you have multiple guests please make a reservation for each individual.
We may not be able to answer the phone as we may be driving. If we miss your call we will call you back as soon as possible.
Please refrain from calls until the day of your program.
Q&A of this plan
Are there any age restrictions to participation?

Pre schoolers may attend so long as a guardian accompanies them.
Will you cancel when it rains or snows?

For the most part we will still go through even when it rains or snows. Since it is in a natural setting we may have to change or cancel the event depending on the situation. Please be advised. If we have to cancel due to extreme weather we will contact you by 8pm the night before.
What about insurance?



You will be covered by liability & accident insurance. Insurance payout in case of death is ¥1,000,000, residual disability, daily hospitalization is ¥1,500, daily visits are ¥1,000. If necessary please add your own insurance. Here is a simple 1 day insurance you can add through your smart phone. https://fgi-ins.com/1dayleisure.html
What should I bring?



Please check the preparation list above.


What kind of clothing should I wear?



Cotton is good for absorbing sweat but doesn't dry well & can make you cold so we advise against it. A set of polyester first layers that retains warmth would be ideal as it absorbs sweat, dries quick & is stretchable. We also suggest wearing fleece between your outerwear & first layer.

Can we join the day of?



we usually only accept reservations. We ask that you apply at least 5 days in advance. Depending on the situation we may accept the day before. Please contact us first.


Will we ever be together with another group?



Depending on the situation we may have you in a program with other guests.


How much do we have to walk?



We will slowly trek the mountain for about an hour with breaks in between. Even guests who are worried about their physical strength will be fine.


How do we pay?



please check payment methods above.
[Common to all regions coupon]
You can pay the day of on site & the difference can be paid by cash or paypay.
Example ¥8000 charge -> ¥3000 coupon = Remaining ¥5000 in cash or paypay.
We would appreciate if you can bring exact change.


Other Notifications
You can enjoy the Washikura hot springs for ¥500. Normal charge is ¥800 (separate charge)
【We can make reservations for your lodging if you like.】
Please choose from Tsuchiyu or Dake hot springs.
Tsushiyu hot springs area →https://www.tcy.jp/
Dake hot springs area →https://www.dakeonsen.or.jp/
Matters Require Attention
・We require 3 persons or more for this event. We will contact you 3 days prior to the venue if we do not reach the necessary participants. Our max occupancy is 15 but please contact us if you have more.
・Depending on the snow condition we may have to postpone.
・Please be advised we will not be held liable for transportation expenses if & when we have to postpone the event.
・If you are running late please contact & inform us.
・The facility & organizers decline any responsibility with any issues regarding stolen goods or troubles.
・Guests will be responsible for fees replacing any damage to rental equipment or facilities.
・Please follow all instructions of the staff. You will be liable for all injuries & accidents resulting from negligence of employees. The facility & organizer will not be held liable.
・In case of emergencies or disasters please remain calm & follow the instructions of the staff.
・Photos & videos of the venue may be used for our social media & pamphlets at our discretion.
・Please refrain from participating while being intoxicated.
・Please inform our staff immediately if you feel sick.
Cancel Policy
・Cancelation fee : 3 days in advance = no fees, 2 days in advance = 30% charge, the day of = 100% charge.
*There will be no charges when the venue is canceled due the severe weather or any other disasters.
We will refund you right away upon any issues of canceling the event due to our inconvenience.